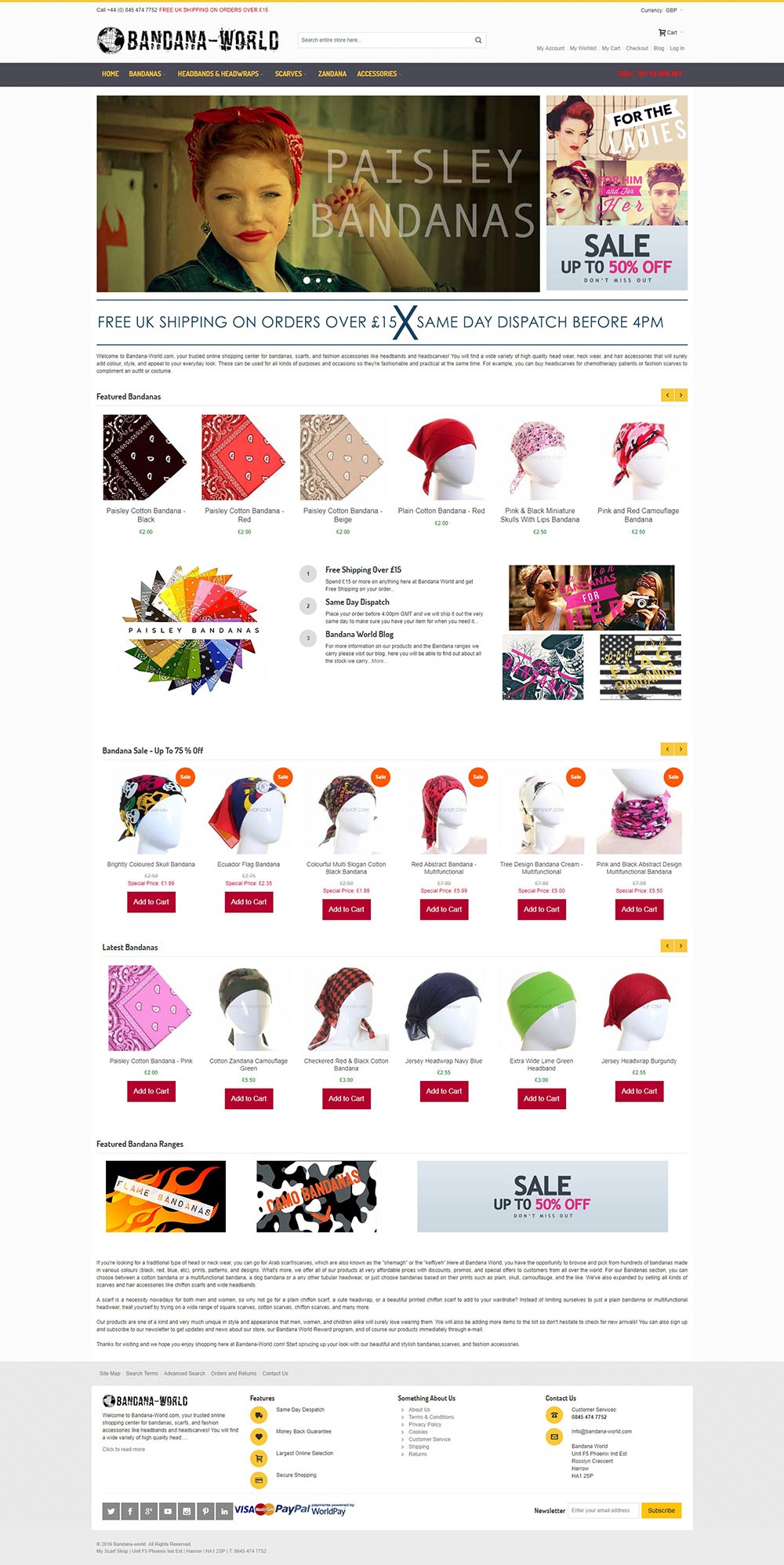 When we rebuilt Bandana-world.com back in 2016 it was another out of the box ecommerce solution which was costing more to run than it was making. Our aim was to change that. Although at first glance paying a small monthly fee for an ecommerce shop might sound economical the figures just didn't add up, once you stared to add the monthly cost additional apps you wanted on your site to have the cost just kept on growing.
We took care of that, it might have a been a high starting cost but over time it worked out to save www.bandana-world.com thousands.
We moved the site on to Magento and added all the extra features they wanted such as Amazon and eBay plugins as well as onepage checkouts making the purchasing process simple and easy to use.
Once we were finished our clients were extremely happy and with the inclusion of Google Shopping and Google Adwords they saw a dramatic increase in orders almost over night.
As you can see it's a marked imporvement from the old version of the website.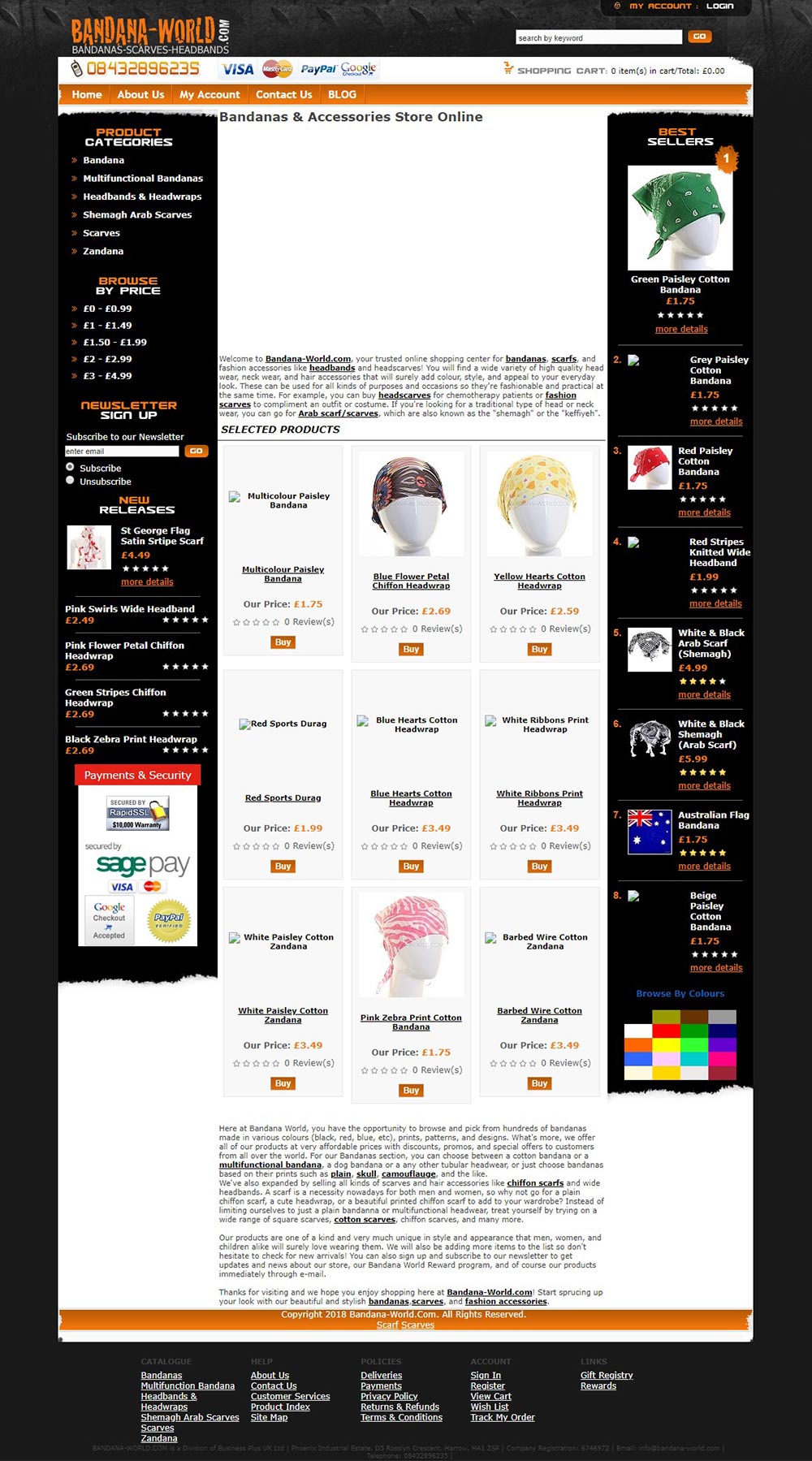 Now Bandana-World.com has completly changed and the conversion rate on the checkout has tippled almost over night. The site has a safer feel to it which makes customers shopping on it comfortable and most of all it now looks like a site they can trust.
Tel: +44 (0) 845 474 7752
Email: info@gearedByDesign.com
Address: 1st Floor 2 Woodberry Grove, London, England, N12 0DR