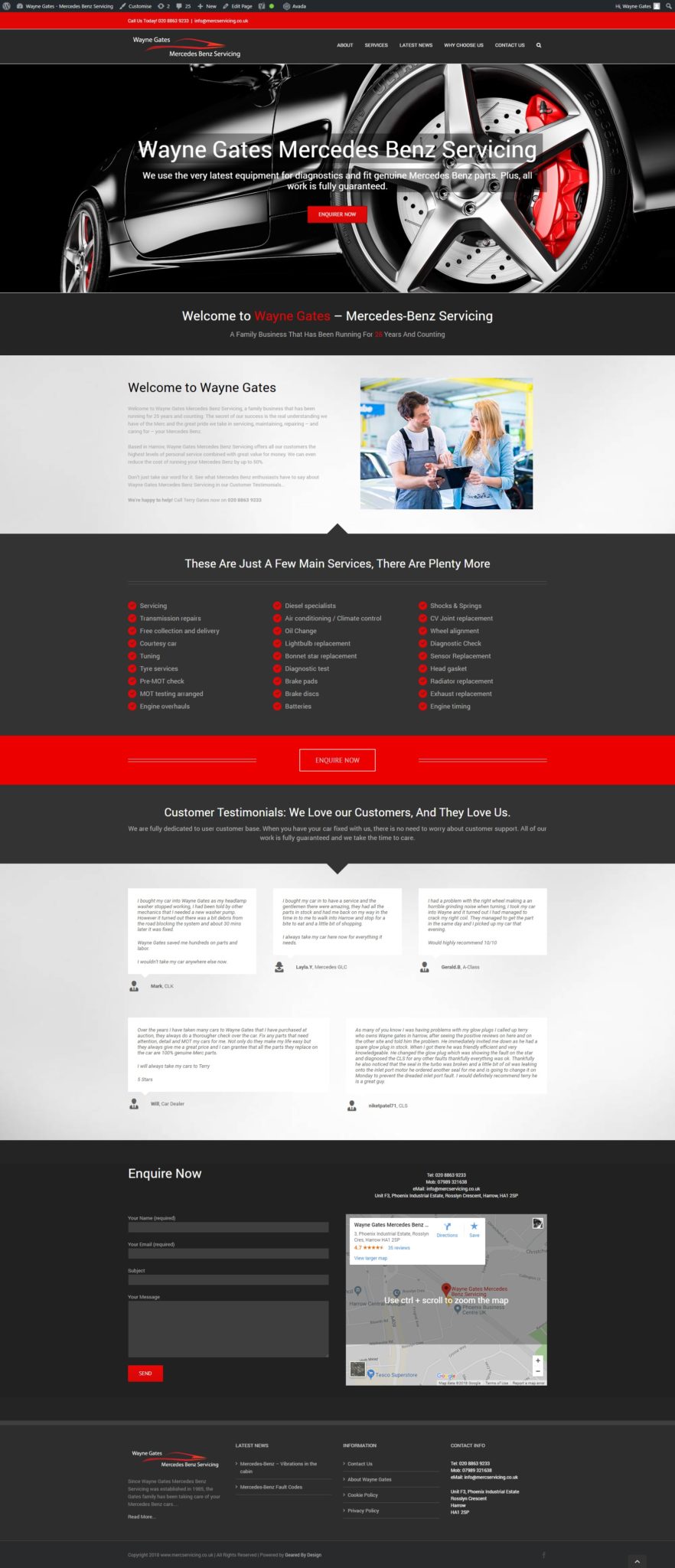 Wayne Gates is a dedicated Mercedes-Benz servicing center with a poor online presents, they had a website up and running but as you can see from the image below it was in a sorry state. Out of date and not mobile friendly at all, with close to no information about what services they offer.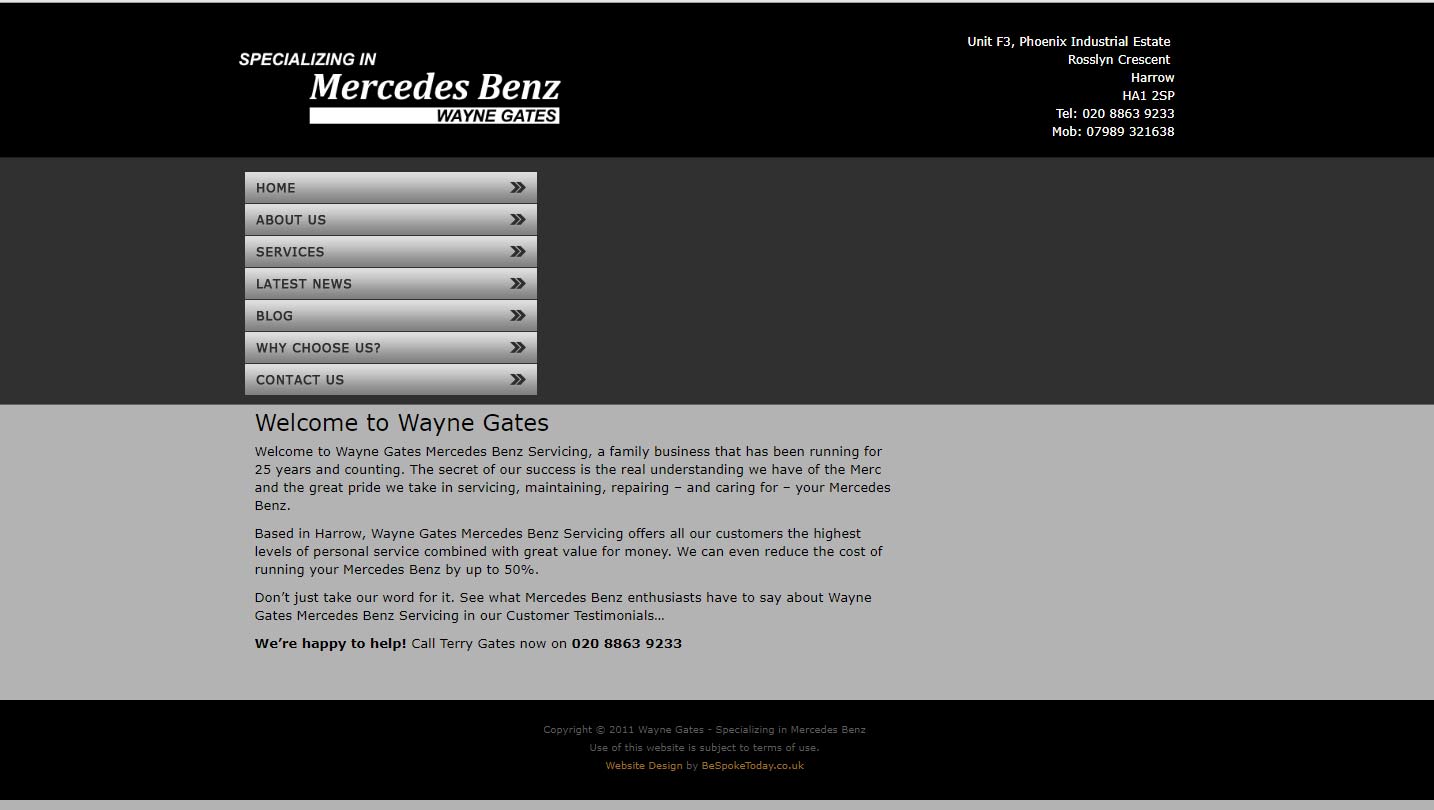 We took the old Wayne Gates website and completely changed it bringing up to date with all the latest features and mobile technology.
You will be able to see that we created a new logo for the company that gets across what they are about  and we chose a colour scheme that at a glance lets you know that you are at the right place.
In short we completely gave them a new identity.

After creating the look and feel of the website all our attention was targeted towards the SEO and creating pages specifically design to let people in and around Harrow and Middlesex find Wayne Gates with ease.
We concentrated and making sure each page had the correct Titles, H1 and content aimed at pulling in the correct traffic making sure that the bounce rate would stay low.
We also design a news pages which Wayne Gates could update with common Mercedes problems which would help them achieve more reach on google.
Tel: +44 (0) 845 474 7752
Email: info@gearedByDesign.com
Address: 1st Floor 2 Woodberry Grove, London, England, N12 0DR